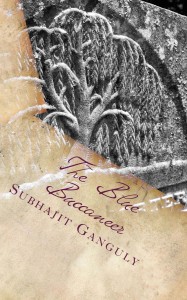 If you love to solve murder mysteries and if your idea of relaxing is reading a thriller, then this is probably the book for you.
Though everything looks perfect on the surface, all is not well at the Indian Museum. Mysterious, almost ghostly, events start happening. An inferno follows. The dystopian whirlpool of events spares nobody, not even the Director of the museum. In such trying times, one cannot be too sure, who is a friend and who is a foe. In the murkiness, it is not very clear who is on which side of the law. Even the deduction seems to have hit a dead end!
What is clear, however, is that a serious crime has been committed. It is up to one man now to go to the bottom of it all.
Targeted Age Group:: All age groups
What Inspired You to Write Your Book?
I have always wanted to write in this genre. Plans are there to make it into a murder/ mystery series.
How Did You Come up With Your Characters?
While some of the characters have been inspired from real life, it is a work of fiction.
About the Author:
Subhajit Ganguly is the Executive Director of Lawrence Anthony Earth Organization, India (Kolkata) and works for restoring the balance in the natural environment. He is a physicist whose areas of expertise include the Theory of Abstraction. His contribution to the theory is noteworthy, to say the least. The other areas of science, that he has made notable contributions to include astronomy, mathematics and the Chaos Theory. Zero-postulation is a new concept he has introduced to the theorizing process in sciences. He has also made noteworthy contribution towards deciphering the Indus Valley Civilization script. He has been an active member of various Open Science Movements for quite some time now and advocates Open Access and Open Data. Subhajit is the Ambassador for the Open Knowledge Foundation (OKFN), India. The Open Education and Open Data projects, Initiated by Subhajit, has attained considerable success within a short span. He also wears the hat of being a public speaker too from time to time. Besides being an acclaimed author of nonfiction, he has numerous works of fiction to his credit. At various times, he has written for various blogs and magazines. Besides writing in English, he also writes poems in Bengali. Y
Links to Purchase Print Books
Link to Buy The Blue Buccaneer Print Edition at Amazon
Link to Buy The Blue Buccaneer Print Edition at Barnes and Noble
Link to The Blue Buccaneer Print book for sale via at CreateSpace
Links to Purchase eBooks
Link To Buy The Blue Buccaneer On Amazon
Social Media:
Author Interview on BookGoodies
Goodreads
Twitter