This book promotion starts – 06/01/2013 at midnight PST and ends at 11:59 pm on 12/31/2013. If the dates are the same that means the book promotion is one day only.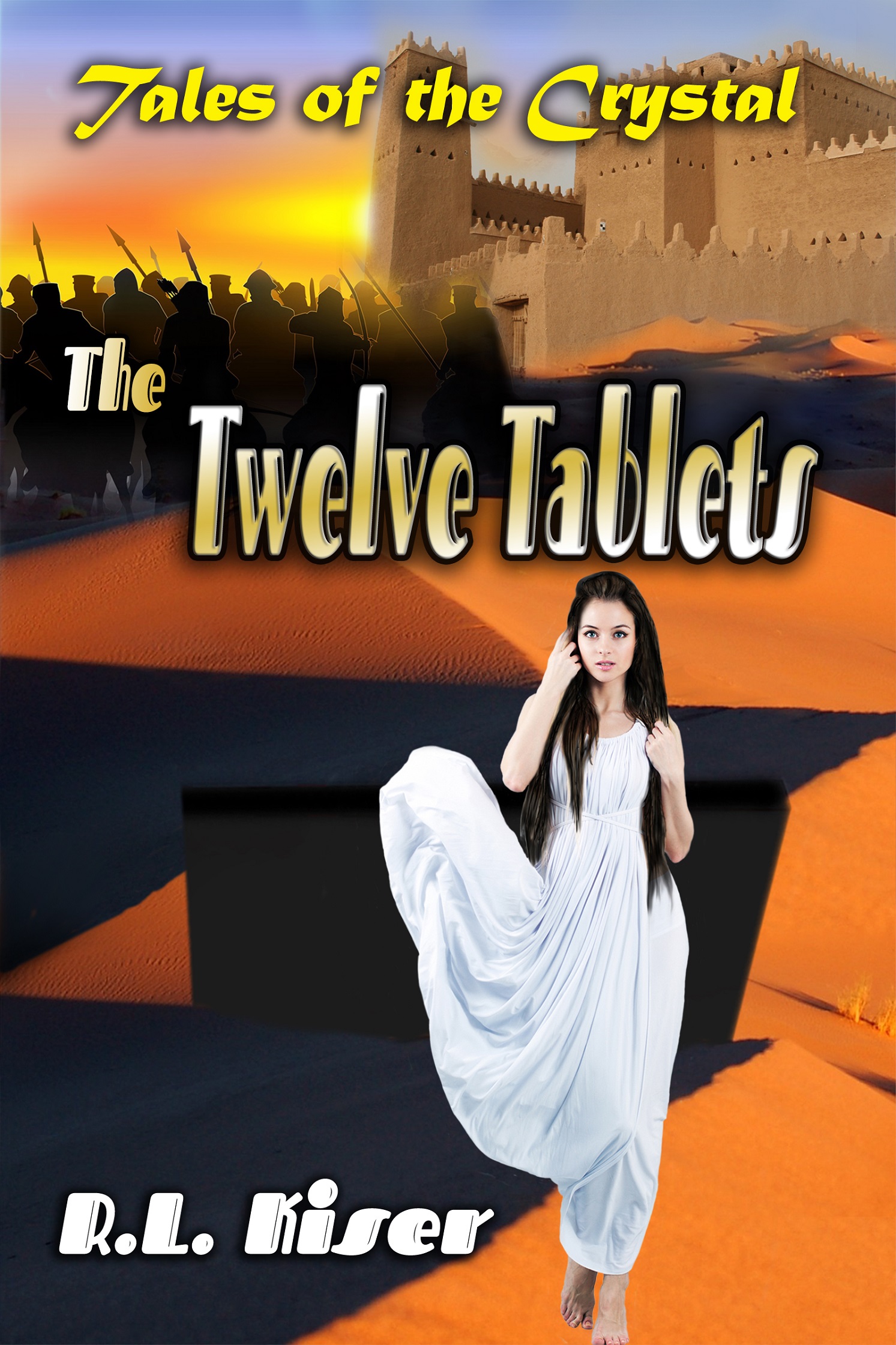 Tales of the Crystal – Book Three
In the deep desert covering thousands of miles of wasteland, young crystal warrior Darian discovers an ancient stone obelisk and the thousand year old buried temple of the Goddess Narine, full of riches. With the help of his deep desert friends, Mahmud and Rashid ben Rahiem, they decipher the ancient writings allowing them passage into the temple. The reading of the Twelve Tablets brings to life the beautiful Lady Mist, a part of the Goddess Narine, but also releases a horrendous evil buried beneath the temple for a thousand years. Unleashed on the land, that evil corrupts the young Sheik of all the deep desert clans and enslaves his people. They must be stopped before Lady Mist can bring the Evil back into balance.
Targeted Age Group:
YA / Adult
R.L. Kiser has written several books available as eBooks and Paperbacks, including the Tales of the Crystal Trilogy (Crystal Fire, The Last Battle, The Twelve Tablets), The Prophecy of Tara (A Mystical Fantasy), the Educated Injun series (Educated Injun, Chicago Chase), and Exile-A SciFi Adventure. Born in Idaho, raised in Arizona, grew up in Los Angeles, he's a Vietnam Veteran, been a musician, a Hollywood taxi driver, a computer programmer, a single parent, and ran his own Internet marketing business. He holds an associate's degree in computer science. He currently resides in Reno, Nevada.
Tales of the Crystal:
• Crystal Fire
• The Last Battle
• The Twelve Tablets
Educated Injun Series:
• Educated Injun
• Chicago Chase
• How Do You Steal A Tree [soon]
• The Prophecy of Tara-A Mystical Fantasy
• Exile-A SciFi Adventure
• Bizarre Stories (Adult – by Greybeard)
Is Book Free or Discounted?
Discounted
Coupon Code (if required):
RP27P
Website(s)
Author Home Page Link
Link To Book On Smashwords