This book promotion starts – 09/01/2013 at midnight PST and ends at 11:59 pm on 12/31/2013. If the dates are the same that means the book promotion is one day only.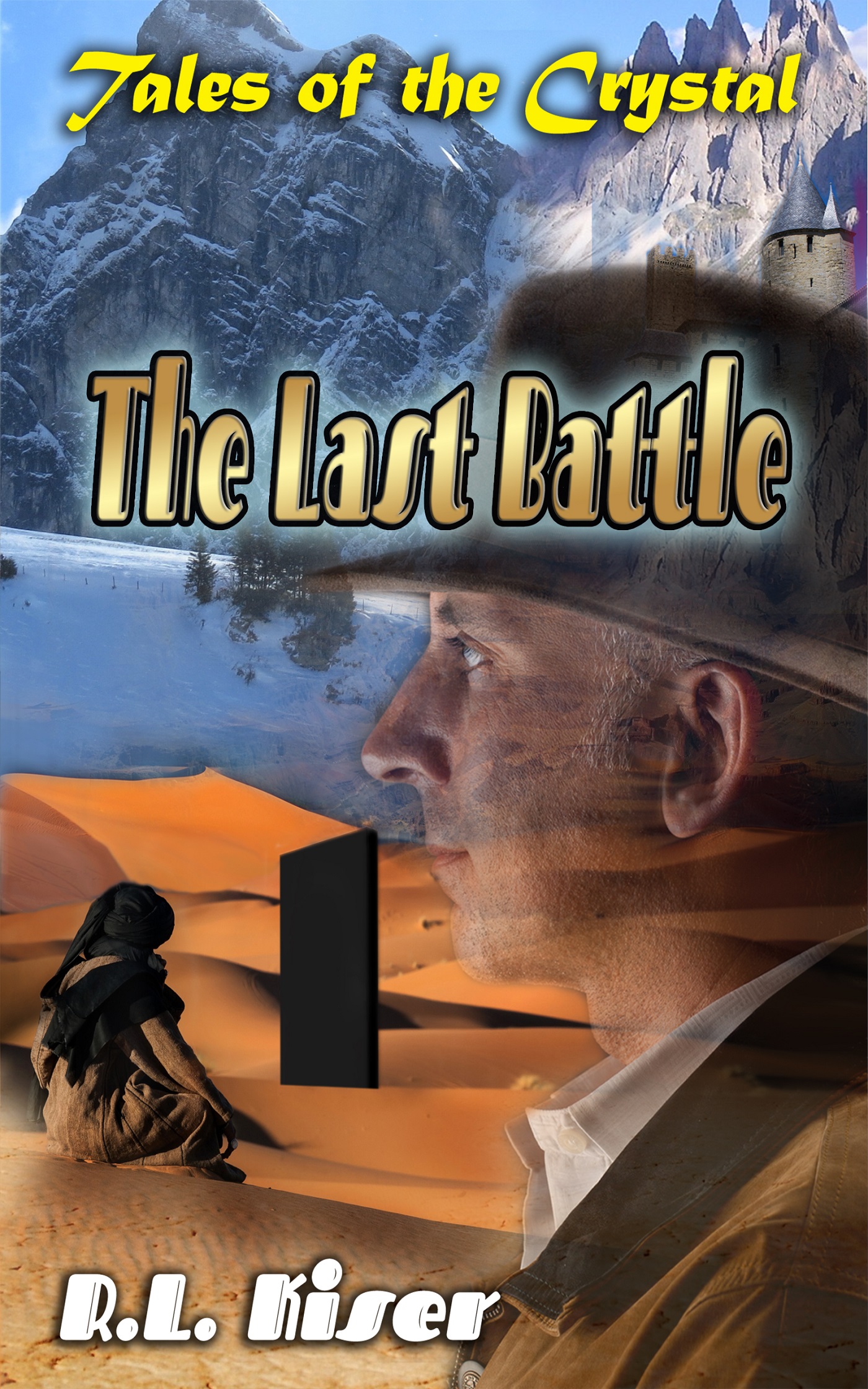 Tales of the Crystal – Book Two
The Last Battle is a prequel to the epic fantasy Crystal Fire set in a magic realm of sorcerers, heroes, villains, and legends. In the deep desert covering thousands of miles of wasteland a young crystal warrior discovers an ancient stone obelisk that leads him and his desert dwelling companions to the buried temple of the Goddess Narine, who departed a thousand years ago to await the time when those preordained would rediscover her spell protected temple and a way to combat the ancient evil from which she fled. But first the recall of all crystal warriors to combat the invasion of superior Norsemen hordes sent by the evil witch Thisrena and a former crystal warrior healer seduced by that ancient evil, determined to have the power of The Crystal for their own.
Targeted Age Group:
YA / Adult
R.L. Kiser has written several books available as eBooks and Paperbacks, including the Tales of the Crystal Trilogy, The Prophecy of Tara (A Mystical Fantasy), the Educated Injun series, and Exile-A SciFi Adventure. Born in Idaho, raised in Arizona, grew up in Los Angeles, he's a Vietnam Veteran, been a musician, a Hollywood taxi driver, a computer programmer, a single parent, and ran his own Internet marketing business. He holds an associate's degree in computer science.
He currently resides in Reno, Nevada with three computers, a bicycle, and a 10 year old SUV (no, that does not stand for Small Ugly Vehicle).
Is Book Free or Discounted?
Discounted
Coupon Code (if required):
YA49S
Website(s)
Author Home Page Link
Link To Book On Smashwords