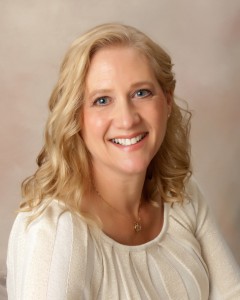 About PK Burian & ME Drewry:
PK Burian and ME Drewry are a mother and daughter writing team. They started the David Finkleman Paranormal Series when ME Drewry's husband needed a $1.2 million dollar double-lung transplant, and they came up with the idea of writing an ebook as one of many fundraising ideas. They loved fantasy, paranormal, science fiction, mythology and young adult and mix all of them into an urban story that also deals with real teen issues that their readers can relate to, as personal problems with siblings, parents, best friends, teachers, bullies, and girls. Pk Burian lives in Olympia, Washington with her husband, dog, and cat. She likes long walks, gardening, crafting, and chocolate. ME Drewry lives in Anchorage, Alaska with her husband, daughter, and dog. She likes crocheting, knitting, crafting, decorating cupcakes, and baking.
What inspires you to write?
PK Burian and ME Drewry were inspired to write a fantasy/paranormal during a time of crisis in their lives when ME Drewry's husband needed a double-lung transplant, or he would die. Writing fantasy/paranormal where the young teen had magical ability gave PK and ME magical ability through writing when they had the inability to help, cure or make Jake's situation better. Through their character, they could save lives and solve problems and create happy outcomes, something they hoped and prayed would happen for Jake and their family. And it did. Now they've continued with the series up to book three and are working on books four and five.
Tell us about your writing process.
PK Burian learned a process from a very successful writer and mentor who taught her to set up the idea, concept, conflict-crises-climax, segments, character list, outline, scene instruction, rough draft, rewrite, revision, and fine edit. It sounds like a long process, but actually cuts down on a lot of headaches in the long run. I'm creating a booklet on my notes on this process and will offer it for free on my web site.
For Fiction Writers: Do you listen (or talk to) to your characters?
PK Burian lives her character when she is writing. She puts herself in that character's head and life and lives in that world when writing her stories. Her worlds and families are real to her when she is writing them. This is why it is so important to have each character flushed out prior to writing your story and not creating him/her while you're writing about them.
What advice would you give other writers?
Write for the love of writing and for nothing else. AND, always try to improve yourself as a writer.
How did you decide how to publish your books?
PK Burian was published under another name and went through a traditional publisher as a romance writer. Because of lack of time, due to Jake's impending death, PK Burian and ME Drewry decided to try Indie publishing for the David Finkleman Paranormal Series. They didn't have time to go traditional publishing. They did enjoy the freedom Indie publishing gave them, but it was a high learning curve. They would advise new authors to try both avenues.
What do you think about the future of book publishing?
With distributors continuing to take more and more royalties from indie authors, authors and perhaps even traditional publishing houses will seek out better distribution places to go to. Author's make very little from books they put countless hours of work into. Some authors are getting thirty cents per book that they sell. That is shameful and disrespectful of the author's hard work.
What do you use?: Co-writer, Professional Editor, Professional Cover Designer
What genres do you write?: Young Adult Paranormal/Fantasy, Middle Grade Mystery, Picture Books, and Coloring Books
What formats are your books in?: Both eBook and Print, Audiobook
Website(s)
PK Burian & ME Drewry Home Page Link
Link To PK Burian & ME Drewry Page On Amazon
Link to Author Page on other site
Your Social Media Links
Goodreads
Facebook
Twitter
Pinterest
LinkedIn
All information in this post is presented "as is" supplied by the author. We don't edit, to allow you, the reader, to hear the author in their own voice.