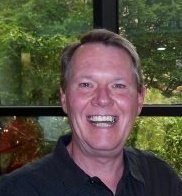 About Edward Fox:
Ed lives in central Ohio and has been to all locations in his books. He seriously loves romance, intimacy, sex (when possible), love and quality time with your partner. Ed is really into the outdoors and this will also play into all of his books in his current series. He has four children that he loves with all of his heart!
What inspires you to write?
I'm inspired by love and romance, intimacy, and really great times with your partner of choice. I'm also inspired by anything outdoorsy. Telling stories about these things in combination is just plain fun!
Tell us about your writing process.
The hard part is making time to sit down and write. I have yet to experience writer's block, but time to write can bee difficult. I don't do outlines first. I come up with the basic parts of the story in my head and start writing. Because I have so much to draw from, people, situations and happening just come to me. I always end up going back over a completed work MANY times to change verbiage, add stuff, delete stuff, and just make sure I like how the story unfolds for my readers. I want them to enjoy the story as much as I do!
For Fiction Writers: Do you listen (or talk to) to your characters?
I do listen to and talk with my characters sometimes. In fact, right now I'm in love with Lucy and can't wait to interact with her more in my upcoming books. I also like Lucky. He's just a fun guy… 🙂
What advice would you give other writers?
Write. Make the time and write. Too many folks have good stories in their heads the we'll never get to hear. Write. Once you have a great story in place, the work of publishing and marketing is a pain, but the writing is fun! And one lesson I learned is to start the marketing process WAY in advance of publishing!
How did you decide how to publish your books?
I'm a self-published author and have only put this out as digital so far. I'm probably going to make it available for audio, too. With e-books and audio, anyone can enjoy my story. They can listen to it if they want to, and with the new tablets out there (not very expensive anymore), the text can be enlarged for anyone who needs to do that because of vision problems.
What do you think about the future of book publishing?
Page turners (paper books) aren't going away anytime soon. But, in today's world, everything is going digital. If you want to do paper, that still works. However, make sure you get your story out there in digital, too. And then audio. You'll reach the largest audience that way.
What do you use?: Beta Readers
What genres do you write?: Romance. In my romace stories there may be some Sci-fi or supernatural/paranormal, and there will always be some comedy… 🙂
What formats are your books in?: eBook
Website(s)
Edward Fox Home Page Link
Link To Edward Fox Page On Amazon
Your Social Media Links
Goodreads
Twitter
Pinterest
All information in this post is presented "as is" supplied by the author. We don't edit, to allow you, the reader, to hear the author in their own voice.