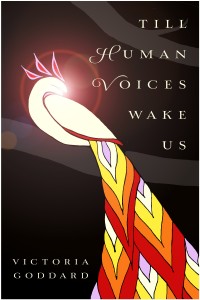 This book is bargain priced from 09/20/2014 until 10/06/2014
Raphael Amian came to Earth from the wreck of another world, walking the centuries immortal with the gifts of music and magic. As Orpheus in ancient Greece, the loss of his beloved Eurydice nearly broke him, and in his grief his uncontrolled power caused great destruction. Faced with the choice between love and duty, he chose duty, and repudiated both his music and his heart. Now he's living in modern-day London as an actor, worn down by the weight of his conscience and his pride in keeping up appearances.
The end of winter brings with it the end of a contest he is playing with another immortal mage, whose prize is the world's magic, and whose price may be its destruction. Raphael is willing to lose his power, his soul, and his life to make sure his adopted world doesn't suffer the same fate as his original home. But three days before the crux of the game, his twin brother Kasian comes to find him — and along with unwelcome memories brings a gift that is far more dangerous than any weapon: hope.
Targeted Age Group: 16+
Book Price: $0.99
Link To Buy Bargain Book

What Inspired You to Write Your Book?
I had a sudden striking image, one day, of a woman and a man duelling in Stonehenge. I asked myself what on earth was going on — and after many byways and developments, ended up with Till Human Voices Wake Us. (And that scene, amazingly enough, made it all the way to the final version — although my initial impression that the story was the woman's turned out not to be the case!)
About the Author:
Victoria Goddard is a fantasy novelist, gardener, and occasional academic. She has a PhD in Medieval Studies from the University of Toronto, walked across the length of England in 2013, and is moving from being sexton of a church in Nova Scotia to starting a smallholding in Prince Edward Island.
Website(s)
Author Home Page Link
Link To Buy Till Human Voices Wake Us